Tips to Getting the Right Sized Bra for Your Boobs
When it comes to our bras most of us women get stuck in the dreaded size tunnel. We think we fall into the general category of boob sizes, but you don't every boob is different. The culprits you ask, 34B and 36C. Instead of getting properly measured, like we should, we generally categorize our boobs with what we believe our size to be. Well, I have bad news ladies, this is wrong, so wrong!
Majority of women think of 34B and 36C as the "norm," so they start off there when shopping and never really learn how a proper bra should fit. Your bra should not dig into your rib cage or worse, let your boobs spill out. The whole point of a bra is to keep those babies locked and loaded, right?!?
Here are a few guidelines to help you ditch those bad bra habits:
Is your bra too big?
If you have your bra on the tightest hook in the back and it still moves around, shifting back in forth as you move, your bra is too big. The band, not the straps support your breasts. This is a especially important when picking out a bra if you have a C cup or bigger, and depend on your bra to keep the girls up without back pain. A proper band fit is also extremely important when you are wearing a strapless or convertible bra because there are no straps to compensate for a bra that is too big.
If your straps are constantly digging into your shoulders or needing to be tightened, your band on your bra is too big.
If you are coming home at the end of the day with soar shoulders, chances are you are wearing the wrong size. Try going down a number size and up a cup size. For example, if you wear a 36C, try a 34D.
Are you still not sure if you have the right band size? Look at the back of your bra in the mirror. If your band is straight across your back, parallel to the floor, you probably have to right size. If you band is pulling or riding up, chances are you need a smaller size.
Are the Girls Contained?
Look at yourself in the mirror. If your boobs are trying to escape from the top or side of your bra cup (a.k.a. "double boob") the girls don't have enough room. Don't get us wrong, cleavage can be a good thing, but not no one wants to see boob bulge.
Also, if the center area of your bra between the two cups is floating away or not touching the skin instead of laying flat against you, it's time to move up a cup size.
Are all your bras the same size?
No bra is created equal. Just because you are a 34C in a demi bra doesn't mean you will be the same size in a full-coverage bra. Think of your bra like you do your jeans. You might be a 27 in your favorite boyfriend jean, but you wear 28 in skinny jeans. Just like your jeans, different styles bras fit differently, thus faring in size.
Demi bras have lower cut cups and are sometimes referred to as "half cups", they have significantly less material than a full-coverage bra in the same size. So you may wear a 34C in a demi bra and have to go down to a 34B in a full-coverage bra.
Still not sure…
If you are still totally lost, head down to a store around you that can do a bra fitting for you. During a good fitting, a fitter will bring you a few sizes and styles to try so that you can really find what works best for you.
Please stop wearing the wrong size bra ladies. Your boobs will thank you for making the change to a proper size. Take the step and #FreeTheBoob.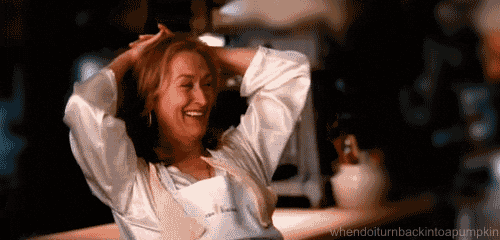 ---
---
---