A Look into Kylie Jenner's Transformation
Kylie Jenner has made sure she is the topic of discussion in the latest news. Between her perfectly fierce style, her 24 year old rapper boyfriend and the many rumors/confirmations surrounding her luscious secrets, seems Kylie can't stay away from the limelight. We are aware of the plumping that occurred to her ever so infamous lips, but was that ultimately the biggest change Kylie made?
Her instagram posts are flooded with comments from followers who are obsessed, distressed and question the rest. The sudden growth of her lips, boobs and butt have been the topics of discussion about the reality stars transformation, but those assets aren't the only things that have been altered. There is one HUGE change that nobody has made a priority to recognize, and it is actually the biggest difference in her transformation.
Girllllllll, those eyebrows are on FLEEK! We can obsess all day everyday about her $2.7 million dollar mansion, her badass style and the flawless makeup she flaunts, but what about those eyebrows?! As we look back at old pics, the noticeable change in her look is the shape of her eyebrows and the difference it made is remarkable.

Yassss Kylie baby! We knew having "eyebrows on fleek" was important, but damn, Jenner just introduced us to a whole new world. Look at how significant the change was when we compare the side-by-side. She has achieved a new level of fierceness by opening up her eye with a much more defined arch in her brow.
I know the #KylieJennerChallenge didn't sit well with us and had women all over doing any and everything to get the luscious look, but getting your eyebrows whipped into shape doesn't require you to do anything dangerous. You can get the fierce look yourself- for FREE- or if you don't trust yourself with tweezers, you can get your eyebrows shaped professionally for a reasonable price.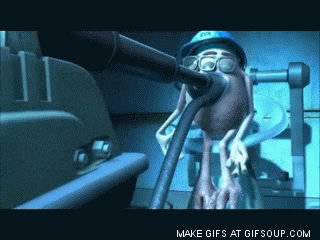 Btw here are a few makeup products that can help get that eyebrow arch on point:
E.L.F. Studio Eyebrow Lifter & Filler $3.00
L'Oreal Paris Brow Stylist Sculptor $8.99 
Anastasia Beverly Hills Bold Brow Kit $36.00
IT Cosmetics Brow Perfector 5-in-1 $24.00
---
---
---