6 Fall Fashion Staples For the Southern Girl
It may not feel like fall as much as we would want down here in the South, but that doesn't stop us! It is finally here and us Southern girls are going to dress like it! We are breaking out the scarves, jackets, jeans, and BOOTS. While you never really know what the weather in the south is going to be, the basics can get you through anything.
Here are the Southern girls fall fashion staples:
Boots

                                                                                                                             Classy Girls Wear Pearls
We really don't need to say much about this. If you don't see a southern girl rocking some kind of boot, well she must not be very southern.
Blanket Scarves

                                                                                                                                        A Southern Drawl 
Who wouldn't want to wear a fashionable giant blanket in chilly weather? These warm and cozy accessories are perfect for any fall day!
Distressed Jeans

                                                                                                                                     Sequins and Things
Boots and jeans keep the heart warm and the boys close!
Boot Socks

                                                                                                                            Southern Curls & Pearls
A good pair of boots looks even better with a cute pair of boot socks.
Jacket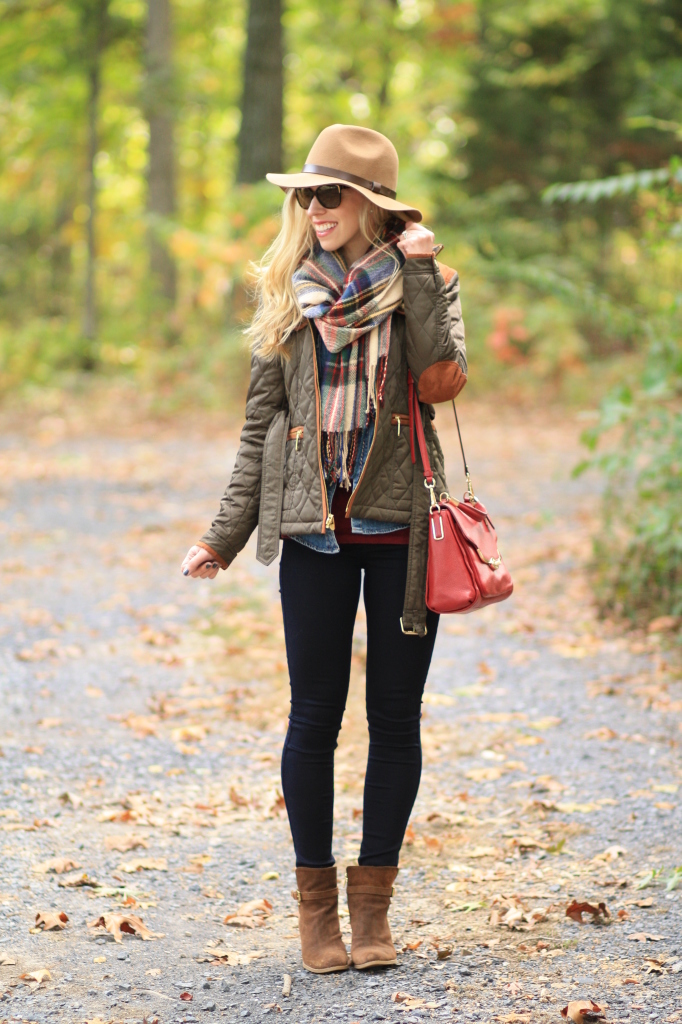 Meagan's Moda 
Whether it be cargo or plaid, a good jacket is the perfect finishing touch to a fall outfit.
Lace

                                                                                                                                                  Katie's Bliss
Lets not forget the lace. It doesn't matter where it goes, on a shirt, scarf, or jacket a Southern girl needs her lace!
---
---
---